Technician Tuesday: Jason Goff
For this week's Technician Tuesday, we stopped by BMW of Buffalo to get to know Shop Foreman, Jason Goff.
Jason is originally from Buffalo.
"I was born in 1987 and grew up in Buffalo."
Jason comes from a very large family, most of which are still local.
"My Dad is one of 10. I have about 30 cousins and pretty much all of them are still local."
Jason graduated from high school in 2005.
"After high school I attended Universal Technical Institute in Pennsylvania."
From there, Jason entered a certification program.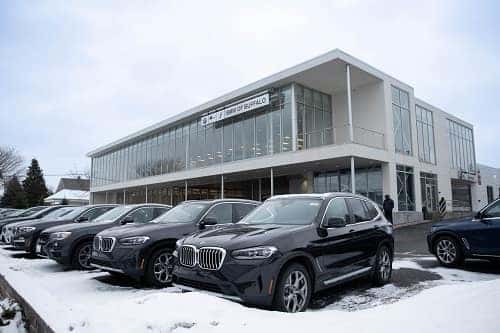 "The BMW program actually required you to have previous experience, so I entered the Mercedes program. After finishing that, the local Mercedes store in Buffalo wasn't hiring at the time, so I joined Towne BMW to get my foot in the door in 2007."
Jason worked there for four years before making the switch the West Herr.
"I worked at West Herr Toyota Williamsville in 2011/2012 where current West Herr Fixed Ops VP, Jay Galligan, was my Service Manager and current Variable VP, Beth Hollis was my General Manager."
Jason got injured and was out of work for a while.
"Upon being cleared to go back to work in late 2012, I found myself back at Towne BMW, where I met my wife Stephanie when she worked for MINI."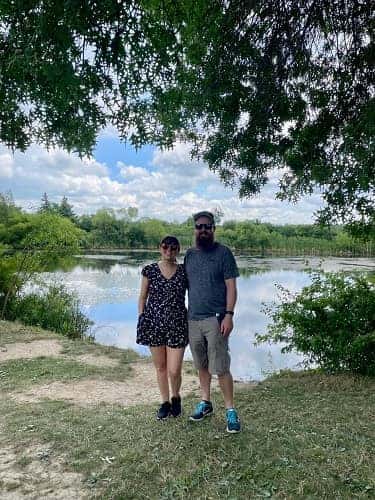 Jason has been at the same store ever since.
"I became a Shop Foreman back in 2017 and was with Towne until we were recently acquired by West Herr."
Jason said the transition to West Herr has been great for his store.
"There's been a few small growing pains, but overall, it's been great. We've received a ton of support from everyone at West Herr. With all the experience and knowledge the West Herr team has they have provided some much-needed support for us. You guys do things the right way."
In terms of his future at West Herr, Jason is content with his current role, at least for now.
"I think constantly working with my hands keeps my mind right. The next step for me might be transitioning into a management role, but I'd like to remain in this position for a while. The mechanical aspect of my job is something I really enjoy. Even at home I'm always getting into something with my hands. I love working on problem cars and helping teach the younger techs in the shop."
Outside of work Jason enjoys camping with friends and family.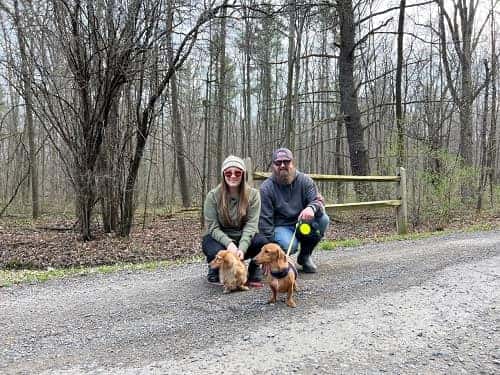 "Since the pandemic started, my wife Stephanie and I have been camping pretty regularly. We also enjoy fishing, hiking and spending time with family at Long Beach in Canada. It's important to clear your mind and find some down time."
Jason also brings his two dogs camping.
"My dog's names are Penny and Lily. They are both wiener dogs."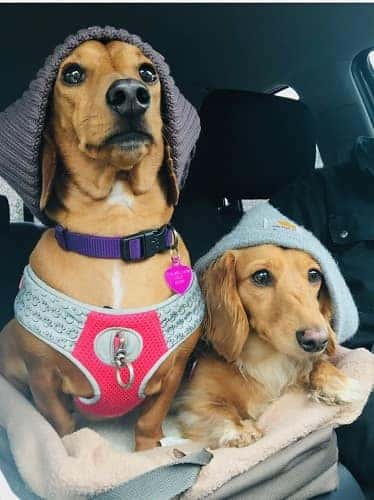 In closing, Jason said he was thankful for the support he's received from many West Herr folks… especially Jay Galligan.
"Like I said earlier, Jay was my Service Manager back during my first stint with West Herr. He has made me feel very welcome and has paid me some great compliments in front of some really important people, including Scott Bieler. He's made me feel very comfortable and at ease during this transition. I really appreciate all he's done for me."
If you or someone you know is interested in applying to West Herr to join our awesome technician team, you can find more information over on our careers page.