TECHNICIAN TUESDAY: Tim Winklemann
For this week's Technician Tuesday, we headed over to West Herr Chrysler Dodge Jeep Ram of Lockport to get to know Shop Forman, Tim Winkelmann! Tim has been in the auto industry for 40 years now!
Tim says he graduated from the BOCES program in 1983, then soon got hired at Mullane's as a technician, then the rest is history!
Tim has been working in the same building for the last 40 years but has been with West Herr going on 5 years after the acquisition of Mullane Chrysler Dodge Jeep Ram back in 2018.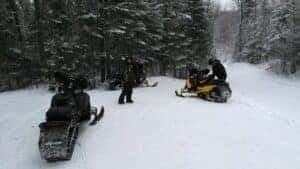 Growing up, Tim lived and worked on a farm. This is what gave him the push to go into the Auto Industry. He says this helped him learn the basics of mechanics & how things run. And to stay in a career for 40 years – that is very impressive!
Tim mentions he has stayed for so long because of the people, whether they are employees or customers. "Whether it was Mullane's or West Herr, I've been treated great with both. Why would I leave?" he says.
While this has been Tim's only job since he was young, he mentions that if he was not a mechanic, he would likely be working on his family's farm. When he was younger it was a beef cattle farm, but his nephew has since taken it over and he now raises hay. Tim says he still helps on the farm on the weekends and in his free time!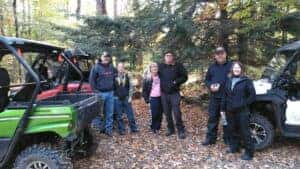 Tim mentions his favorite part of his job is again, the people. He mentions how important it is to love your co-workers just as much as your job. "If you don't like your co-workers, how can you like coming to work every day?" Tim mentions.
When West Herr acquired Mullane's back in 2018, Tim did not question whether to stay. "I've heard from people on how West Herr treats their employees, and that's why I stuck around." He mentions he also has a short commute to work, which is always a plus! Tim grew up and lives in Sanborn!
Outside of work, Tim is very outdoorsy! He says he hates being inside. Snowmobiling & four-wheeling are his favorite hobbies. When he's not doing that, he tends to his vegetable garden! Tim also loves to spend time with his wife and kids! He also loves to spend time with his grandson, Jax.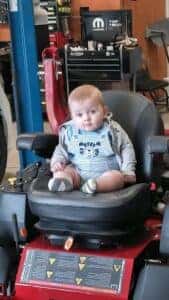 While Tim has so many great co-workers, he wanted shout out Kevin Knox, who has been there since the very beginning of his career! He and Kevin have been working together for 39 years! "He's a good guy, we've been working together forever!" Tim says.
Tim talks about his career here at West Herr and mentions he loves the spot that he is in. "I want to keep doing what I do," he says. One goal of his is to keep interacting with customers. He mentions he is a people person and loves to help where he can!
Tim is such a valued member of Team West Herr, and we are so lucky to have him!