West Herr Partners with Rochester Broadway Theatre League (RBTL)
The Rochester Broadway Theatre League (RBTL) is excited to announce a new partnership with the West Herr Automotive Group. The Auditorium Complex, located on E. Main Street in downtown Rochester, has been renamed the West Herr Performing Arts Center, and the Theatre portion, likewise, renamed the West Herr Auditorium Theatre.
"West Herr is thrilled to partner with RBTL to create a new Performing Arts Center for Rochester," said West Herr President and CEO, Scott Bieler. "We at West Herr are dedicated to the communities in which we live and work, and so this partnership solidifies our long-term commitment to the Rochester community. We are proud to support and help restore this historic building, so that all of Rochester can gather as a community and enjoy the arts for years to come."
RBTL will continue to own and operate the entirety of the Auditorium Complex, offering a variety of arts and entertainment to the Rochester community at both the West Herr Performing Arts Center and the West Herr Auditorium Theatre. RBTL has owned the Theatre portion of the complex since 2004. In March of this year, the balance of the complex was purchased with the intent of turning it into a Performing Arts Center and enhancing the theatre-going experience for both patrons and performers.
"Since 1930, the Auditorium complex has been a landmark in Rochester and, in recent years, one that has deserved to be brought back to its original glory," said RBTL CEO, Arnie Rothschild. "In March, when RBTL acquired the entire complex, we began a series of talks with West Herr and Scott Bieler, which became an agreement to restore this prized venue. This is a huge undertaking for us both, but this partnership shares the goal of creating a premier destination for Rochester entertainment. We are thankful to West Herr and to Scott for their commitment to Rochester and their vision for what this Complex will once again become."
In addition to the new name, restoration and renovation efforts have already begun at the West Herr Performing Arts Center. Design and architectural teams are also working on potential renderings, which include improvements to community accessibility, adaptability and amenities. While both beautiful and historic, the complex as it sits, provides for many challenges. RBTL is partnering with Pike Construction Services, LaBella Associates, LeChase Construction and other community advisors to augment the existing Auditorium spaces in the most optimal way.
The historic building, completed in 1930, was originally the Masonic Temple of Rochester, serving Masons across the Northeast. In addition to the West Herr Auditorium Theatre, among other spaces, the West Herr Performing Arts Center also contains four former ceremonial meeting rooms. These rooms will be renovated and made available to community entities and will allow for the expansion of RBTL's nationally-recognized and award-winning education programs.
Renovations will be funded in part by capital campaigns, sponsorships, operating surplus, state and local grants and foundations and other aid. This includes the recently announced $2 million investment from the New York State Assembley. With improvements and forward thinking, the complex, including its nearly 2,500 seat venue, will be viable for generations to come. RBTL's goal is to complete renovations by 2030, the building's 100th anniversary.
"For almost 100 years the Rochester Broadway Theatre League has been bringing exceptional performances to the Rochester area which are a point of pride and excitement for our community, as well as a significant benefit to our economy," said New York State Assemblymember Harry Bronson. "Through the partnership with West Herr Automotive Group, RBTL's impact will expand exponentially – partaking in a substantial renovation and expansion of theatre space, increasing their community investments, and bolstering the local economy. I commend Chairman and CEO, Arnie Rothschild, and all the board members, for their vision and leadership in establishing RBTL as one of the cornerstones of the Greater Rochester area."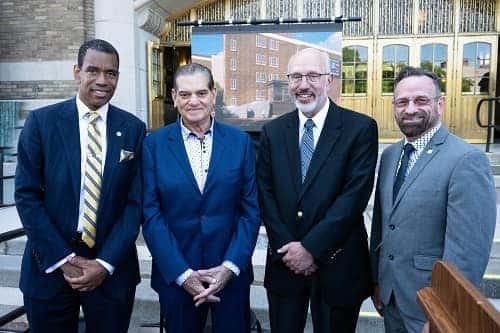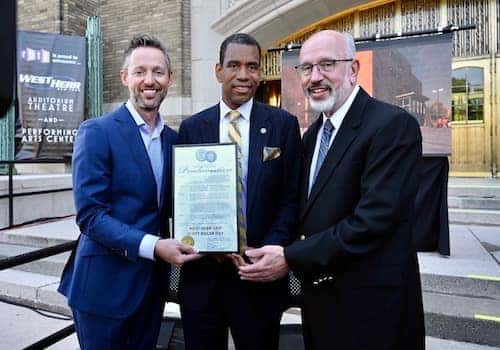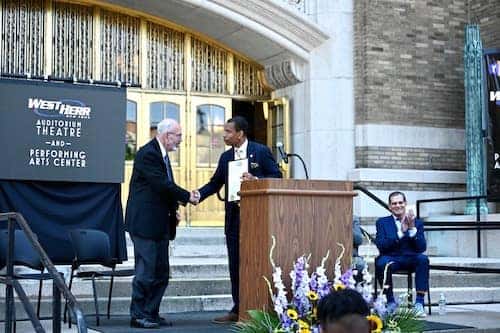 Preliminary Renderings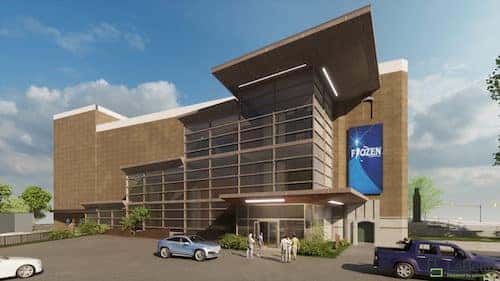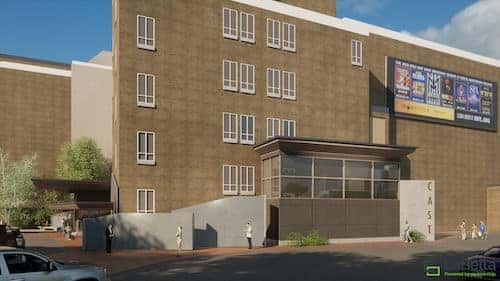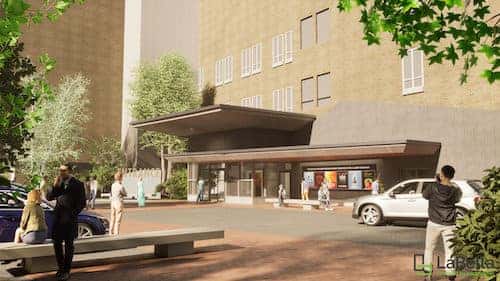 Phase one of the West Herr Performing Arts Center renovation, which will focus on reconfiguring the main floor of the former Auditorium Center portion of the building, has begun! Thus far, this includes RBTL's new operation of four area parking lots, and restoration of the historic brass doors facing Main Street – which have darkened over time due to oxidization.