WEST HERR WEDNESDAY: Austin Kelly
For this week's West Herr Wednesday, we headed over to Chevrolet of Rochester to meet Sales Professional, Austin Kelly. Austin has been in the Automotive Industry for three years now.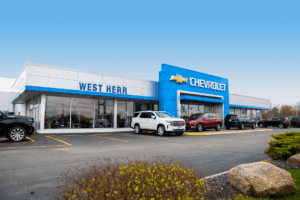 Prior to working in car sales, Austin bartender and worked in construction. He decided he needed a change of pace and followed his sibling's advice who also worked in sales at the time. Austin mentions this was one of the best decisions he could've made!
Austin worked for a prior Auto Group, which then got acquired by West Herr in 2022. He is coming up on his one-year anniversary with West Herr in June!
He speaks on how great of an accomplishment it was for him to make the President's Club in his first year working here. "The President's Club Breakfast was awesome. Being able to hear Jim Kelly as the guest speaker was great," Austin says.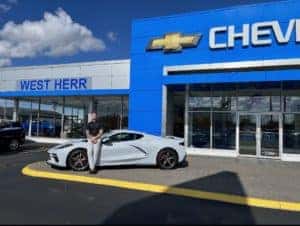 He mentions that he appreciates and loves all the events that West Herr puts on for their employees. "The Employee Appreciation Concert this past Summer was amazing," says Austin.
He talks about how much he truly enjoys working for such a well-established company. "West Herr has so many resources right at our fingertips. Everything about working here is great," Austin mentions.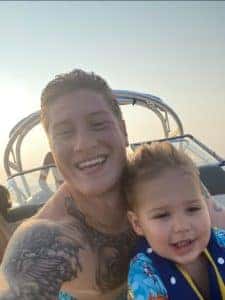 In Austin's spare time, he mentions he loves to stay active. He and his three-year-old son, Acelyn, love to play sports together! He loves to go to the gym, ride bikes and motorcycles, and box!
Austin mentions he has thought about his long-term goals at West Herr. While he loves being in sales, he mentions he might want to explore the finance positions that would be open to him in the future.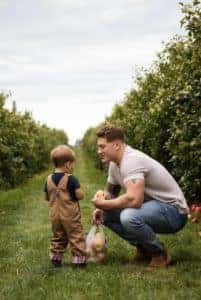 "I love the freedom and the direct one on one engagement with my customers that sales provides me," Austin says.
In his time here at West Herr, Austin mentions how many amazing co-workers he has met along the way. "My General Manager, Dan Dettorre, has had a huge impact on my career and has really helped pave the way for my success at West Herr," Austin says graciously.
Austin has so much potential, and we can't wait to see where that takes him! We are so lucky to have him on Team West Herr!