WEST HERR WEDNESDAY: Brad Wong
For this week's West Herr Wednesday, we headed over to
West Herr Subaru of Orchard Park
to meet Sales Consultant, Brad Wong! Brad has been with West Herr for over two years.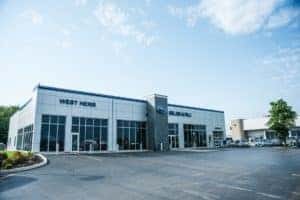 Brad comes from a sales background but is new to the automotive industry. He mentions that before starting at West Herr, he worked for a Dumpster Rental Company, but after some time, decided to make a change.
Brad mentions he has a friend that works in the IT department and was hoping to gain some insight on the current openings at West Herr, as this was during peak Covid-19 restrictions. He was unsure of the current hiring status but didn't want to miss his chance. Within no time, Brad was a part of Team West Herr!
He mentions that when he started, he was a sales assistant to Amanda Westley. He then quickly moved to being on his own!
Throughout his career here at West Herr, Brad has only ever worked at the Subaru of Orchard Park location. He talks about the lifelong friends he has made throughout his time there.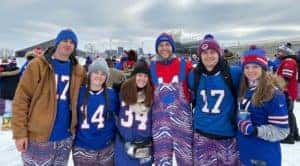 "There's no one here that I wouldn't hang out with outside of work," Brad says as he reiterates how great of a store this is to work at. He says his favorite part of the job is the friendships with his coworkers and seeing the excitement from people when taking home their new car.
Outside of work, Brad loves to stay busy! He mentions he has a passion for golfing. He loves to be outdoors doing activities that include hiking, disc golf, volleyball, and more!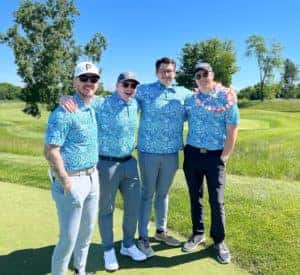 He and his wife, Maddy, are coming up on their three-year wedding anniversary this year!
Brad and Maddy also have their hands full with their dog, Millie! He mentions that Millie was adopted from a West Herr Subaru Loves Pets event.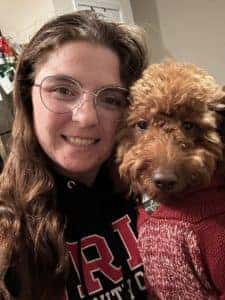 Brad mentions that he loves to learn new things, both in his personal life and in his work life. He mentions that he wants to keep working his way up at West Herr.
"I want to get a better grasp of the industry before I move up," Brad mentions. "Finance is always an option, but I think I would prefer being a Sales Manager."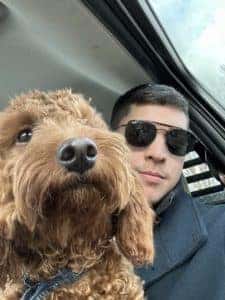 Brad goes on to speak on how much he loves Subaru and the different cars they make. "My favorite car to sell is definitely the WRX because they're so fun!" Brad says.
We can't wait to see all that you accomplish on Team West Herr, Brad!