West Herr Wednesday: Brandon Bliss
For this week's West Herr Wednesday, we visited East Syracuse Chevrolet, to get to know Sales Consultant, Brandon Bliss.
Brandon is originally from the Syracuse area.
"I grew up in North Syracuse and graduated from Cicero North Syracuse School."
Prior to joining the auto industry, Brandon worked as a Welder.
"I am a Welder by trade and found my love for selling cars back in 2011/2012. The store I was at didn't really align with my core values so I decided to go back into welding."
Brandon gave selling cars another shot in 2018 and has been doing it ever since.
"I was working at a Ford store in Seneca Falls, but East Syracuse Chevrolet was very convenient for me living in Liverpool. Once West Herr acquired the store it was a no brainer."
Brandon heard a lot of great things about the group which made the move easy for him.
"I joined West Herr in January, shortly after they took over the store. Any time I'd mention West Herr, people would say, 'if you have an opportunity to work for that group, you have to do it.' West Herr really aligns with my morals and what I try to instill in my family."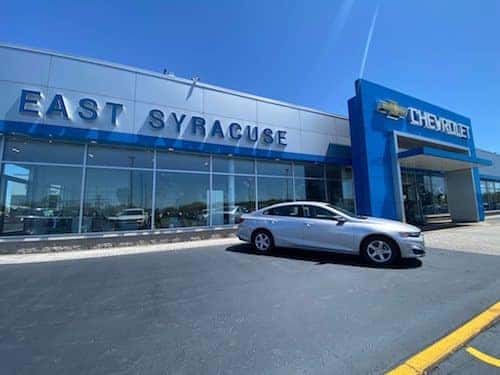 Having been with West Herr since January, Brandon is loving what he's seen so far.
"We are not really selling cars, we're problem solvers. This group tends to do whatever it can to solve customers' problems and it's always done with integrity. They are breaking the mold on what a salesperson is and that is exciting to be a part of."
When it comes to his future at West Herr, Brandon would love to branch out into helping others grow.
"I love sales and I am good at it, but if an opportunity in a leadership role came along one day or a direct training type of role, I'd definitely consider it. It's very rewarding to help someone else grow."
Outside of work, you can find Brandon outdoors or with his family.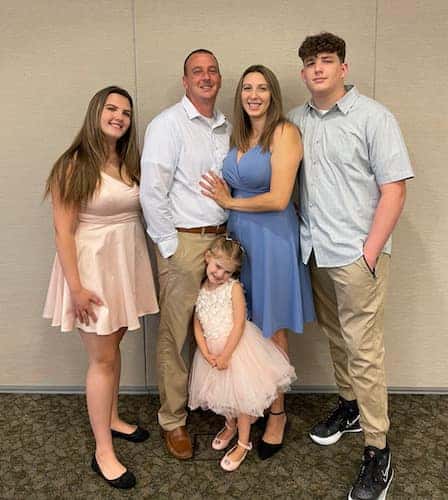 "I enjoy hunting, fishing and mostly anything outdoors. I also spend most of my free time with my family. I have three kids. My eldest daughter, Cloe, is 19 and is studying Child Psychology at the University of Buffalo. My son, Brett, is 17 and will be a senior at Liverpool High School. And then our newest addition is my daughter, Blake. She is 4 and will be starting Kindergarten this year."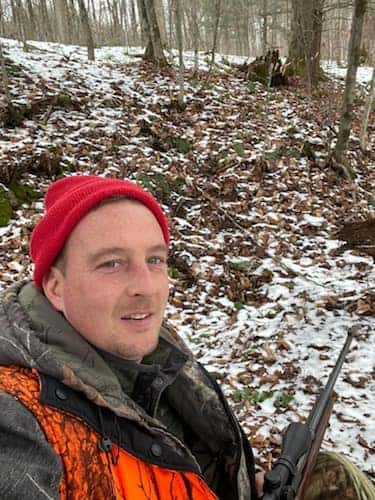 Brandon also wanted to give a shout-out to his wife, Tara.
"Our vision has always been aligned in everything we do. My family is 100% my why."
When it comes to getting settled at West Herr, Brandon wanted to thank a few people.
"All my Managers have been great. My Used Car Manager, Chris DiMarco and I hit it off right away. We meshed so well and started with West Herr right around the same time. I look up to him a lot and I've been able to learn a lot from him. Also, Dan Sellon, Rebecca Boyle and EJ Jackson. It's just a powerhouse team."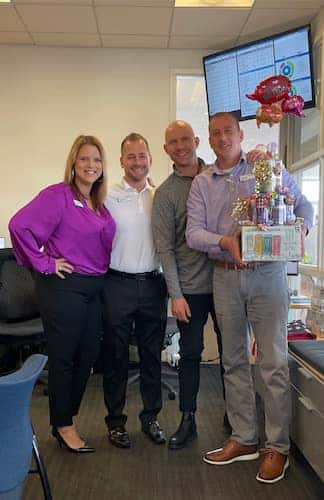 In closing, Brandon wanted to reiterate his perspective on what he does for a living.
"I really don't look at it as selling to people, but rather an opportunity to serve people and gain relationships. I always try to put people in the safe, smart buying decision that works for them, their families and their budget."