West Herr Wednesday: Christopher Jay
For this week's West Herr Wednesday, we visited the new West Herr Mazda of Canandaigua to get to know Sales Consultant, Christopher Jay.
Christopher was born and raised in West Springfield, Massachusetts. He attended Springfield Technical Community College. He moved to the Canandaigua area in 1988. "I'm a huge Patriots and Red Sox fan which I'm not sure people will be too happy to hear," he said laughing.
After college, Christopher tried his hand at a couple of different jobs before ending up in the car business. "I was a manager at Staples and then I was a Sales Rep for Schwan's Frozen foods before selling cars."
Christopher joined what was then Ontario Mazda in April 2014. "I had never sold cars before but was pretty much hired on the spot. My former GM liked my sales style and I ended up going through a lot of training and certification. I've been selling cars here ever since."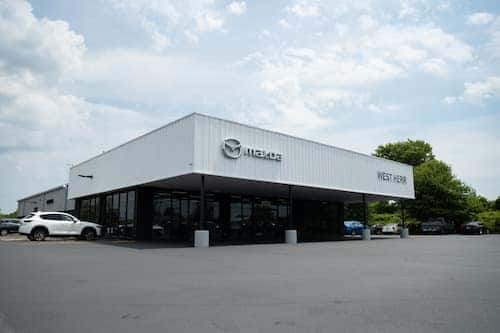 Christopher stayed on after the store was acquired by West Herr back in June. "I love what I've seen so far from West Herr. It's been great to have more clientele to be able to sell cars to. I also spoke recently to a Sales Consultant at our Ford store in Rochester. He told me how much West Herr does for its employees and cares about them. That made me really excited to be here and to be part of the company."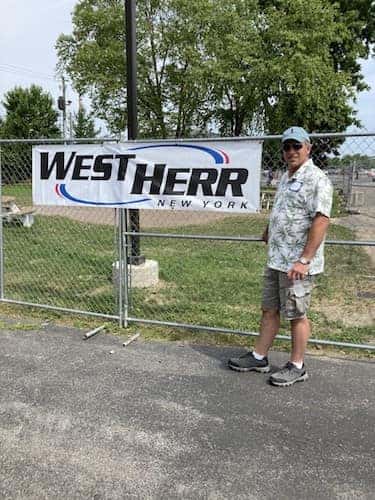 When it comes to his future at West Herr, Christopher wants to continue to grow. "My goal is to grow in sales and make President's Club. Then, after that, we will go from there."
Outside of work, Christopher stays very active. "My girlfriend, Laurie, and I are definitely an outdoorsy couple. We enjoy riding bikes, hiking, visiting state parks and going for walks. We enjoy traveling to Cape Cod and try to go once or twice a year. Our goal is to eventually retire there."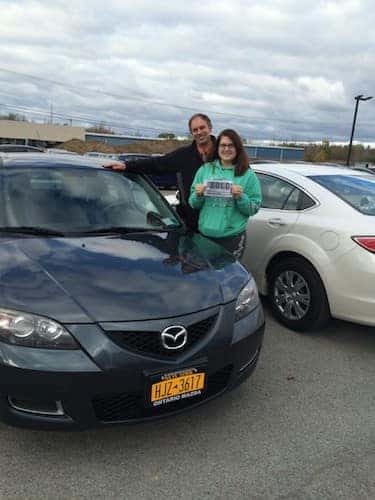 Christopher and Laurie also have more members of the family. "My daughter, Joelle, is 18 and will be attending Canisius College in the fall. We also have two dogs and a cat. My grandparents got me into bird-watching at a very young age and it is something I still really enjoy. Ornithology isn't something you hear about too often."
Christopher wanted to take a moment to acknowledge his mentor. "My former General Manager, Joe Cordero, is the one who hired me and took me from the ground up. Like I said, I knew nothing about selling cars and he taught me about the process and how to do things properly. I'm very thankful for his guidance."