WEST HERR WEDNESDAY: COREY KING
For this week's West Herr Wednesday, we headed over to East Syracuse Chevrolet to sit down with our Sales Manager, Corey King.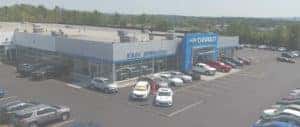 Corey began his career with West Herr back in September of 2022 at our Mazda store in Canandaigua, then recently moved to the East Syracuse Chevrolet store. Prior to starting at West Herr, Corey began his career in the Auto Industry in 2019 at a local Auburn dealer.
Before Corey got into Car Sales, he was a door-to-door salesman for quite some time. Corey says, "I've always been in sales, it's probably the only thing I know."
Corey sat down with Sherri Callahan, a recruiter at West Herr, to learn a little bit about it before making the move.
"After we sat down and talked, I learned it is a company that truly cares about their employees," Corey explained that was something missing at his previous dealership.
Corey explained his favorite part about working at West Herr is how much everyone works as a team. He explains that if he needed help, his coworkers wouldn't expect any compensation in return, and that is how a team should be.
When asking Corey about his long-term goals here at West Herr he says, "I was in finance for a short period of time at my previous place of employment, and I'm not sure if I would want to go that route or try for General Manager."
"Justin Lattore, the current GM of Mazda Canandaigua, Mark Carrow, former GM of Mazda Canandaigua, and Allan Powell, Sales Manager of Mazda Canandaigua were all a big part of my success here," Corey explains as he reminisces on the early days of his career here at West Herr.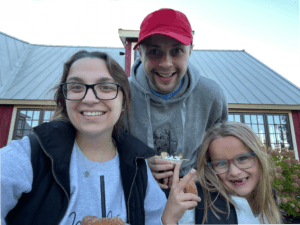 Corey talks about growing up in a Military family and being able to move around a lot in his younger years. "I was born in Syracuse, and somehow found my way back to Auburn, NY," says Corey.
Outside of work, Corey has his hands full with his 8-year-old daughter, Nyella.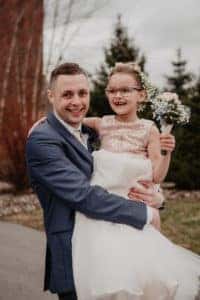 "We love going to the park, and of course watching Buffalo football together," Corey says.
Corey and his wife, Marissa are celebrating their one-year wedding anniversary this March!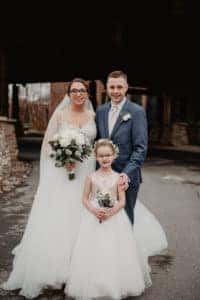 Corey's daughter has been doing dance for about five and a half years now, so that also takes up a lot of their free time.
We are so happy to have you on Team West Herr, Corey!