West Herr Wednesday: Damien Raymond
For this week's West Herr Wednesday, we visited West Herr Chevrolet of Orchard Park to get to know Sales Consultant, Damien Raymond.
Damien grew up right here in Orchard Park.
"I lived right down the street from Chestnut Ridge Park. My Grandparents had the house right in front of us and we lived in the back."
Damien was there until 7th grade when he moved with his Dad to California.
"My Dad was in the army, so I ended up moving out there with him until my Junior year of high school. I really missed the seasons, but the main reason I came back was because my Grandpa wasn't doing too well with Cancer. My grandparents did a lot of the raising me at a young age, so it was an easy decision to move back and I'm glad I did."
After graduating from high school, Damien started his career at the Orchard Park Country Club.
"I started off as a banquet server. From there I was a floor server and then bartender. Eventually I managed banquets and even spent a summer on the grounds which was really helpful to see the inner-workings of that and how they manage it. Then I became the Food and Beverage Director and my final position there was Clubhouse Manager."
During his time at the Orchard Park Country Club, Damien got to know some of the executives from West Herr.
"I got to know Scott Bieler, JC Conciardo, Chuck Hardy, John Wabick and Brad Hafner. It was great to see all they did for the community and how they were always giving back."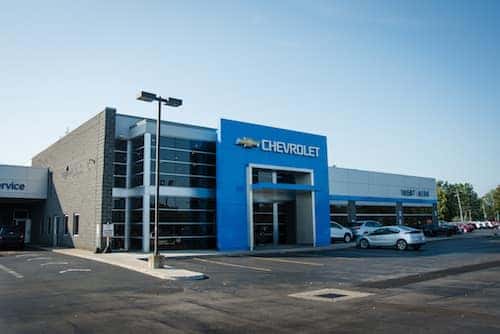 Scott ended up approaching Damien about the possibility of joining West Herr.
"I was doing well as the General Manager of Buffalo's Best Bar & Grill at the time but didn't want to have any 'what ifs' in life. After sitting down with Scott, JC, Justin Morgante and Dan Flick, it seemed like a no brainer."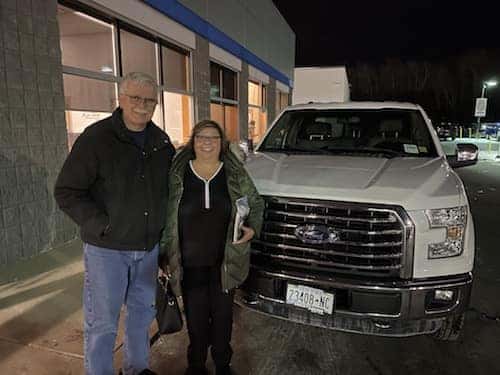 Damien started at West Herr in January and has loved his first couple of months at the group.
"The interaction with my Sales Managers and General Manager, Mark Caruana has been great. The way everyone in the store comes together as a team to help one another succeed has been my favorite part. Everyone works hand in hand to help you along and they've been very giving and welcoming."
Given Damien's age, he wasn't able to take the traditional route in sales but credits his co-workers for helping him get adjusted.
"I know a lot of people start off as a Sales Assistant but given that I'm 41 it just wasn't realistic for me. I wanted to come in and hit the ground running. Being able to train under experienced Sales Consultants like Dave Reimers & Todd Hoffman was amazing. They nurtured me through the process."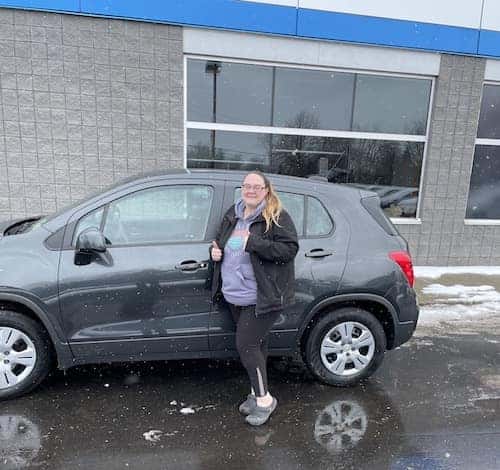 In regard to his future, Damien is keeping an open mind.
"My first goal is to hit President's Club. After that I'm very open to different possibilities, whether that leads to a Sales Manager or Finance Manager role. I'm not saying I would have to leave sales if I'm doing well, but the sky is the limit with a company like West Herr."
Outside of work, you can find Damien spending his free time with his girlfriend.
"Coming from the restaurant industry, I'm not really use to free time," he said laughing. "I usually am with my girlfriend, Amanda Colburn. We've been together on and off for five years now."
While Damien is appreciative to many of his colleagues for welcoming him to West Herr, three names jump to the top of the list.
"Both my GM, Mark and then JC. They have really gone above and beyond to make sure I'm happy with what I'm doing. They've been very supportive in helping me along. Also, our President/CEO, Scott. He has actually come into the store to check on me personally. It's been a great start."