WEST HERR WEDNESDAY: DONOVAN SCOTT
Meet Donovan Scott from West Herr Chevrolet in Orchard Park! Donovan is a West Herr "OG", with his 18 years with our company. Donovan started his career as the Internet Sales Manager with Carmen Alvelo running the Internet Department as a team of two. He has spent his entire 18-year career at the same store, which is unusual in this industry, but he surely has good reason.  "The customer base I've built has become like family to me. They are loyal and generous with referrals and staying in one spot always ensures they know exactly where to find me."

Prior to his career at West Herr, Donovan worked as the Internet Sales Director at Jim Ball Pontiac GMC and as a somewhat clueless 19-year-old Assistant Store Manager at Johnson Boys Chevrolet. 
Outside of work there is nothing Donovan would rather be doing than spending time with his wife, Trish and their 3 sons: Deacon 9, Jackson 7, and Lincoln who just turned 3. Donovan loves to coach the teams his sons play on. All summer long you'll find him on a baseball diamond. He pulls up in his 1978 Ford Ranger that his boys have named "Blue".  All winter long you'll find him begrudgingly freezing in a hockey arena.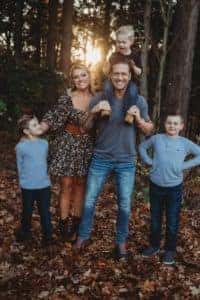 Donovan, or D-Money as he is called by most of his friends for his love of the Wu-Tang clan, and his wife also loves to travel. It is one of their favorite hobbies. Fun Fact, they recently finished the "Tour de baseball" where they visited every single baseball stadium in the country. "It was a two-decade journey that took us places we may not have ever thought to go."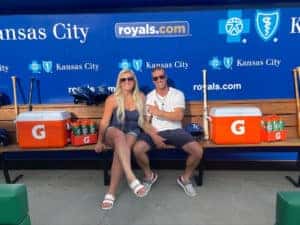 Coming up this March Donovan will celebrate 4 years of sobriety. "It was something that was getting in the way of my goals and me being my best self, so I got rid of it. Just a one-day, cold turkey decision and I'm so grateful that I did. In fact, I wish I had done it long before I did."
Donovan mentions he and his wife are very into fitness. One of their favorite things to do is work out together. They also love to run and that adds to them living their best life!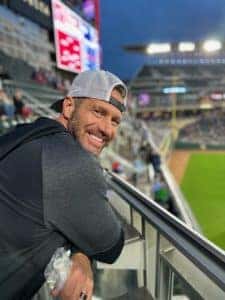 Donovan states proudly, he would never work for any other dealership except West Herr. However, for his future goals he wants to be involved with his Wife's self-built and owned real estate company, PowerHouse Real Estate and is launching a podcast "MoneyBall" next week! He describes it as a sports and lifestyle podcast talking about everyday relatable content.