WEST HERR WEDNESDAY: EMMA BOW
For this week's West Herr Wednesday, we sat down with Sales Consultant, Emma Bow. Emma is currently at the Chevrolet of Williamsville location. Before West Herr, Emma had no experience in the automotive industry.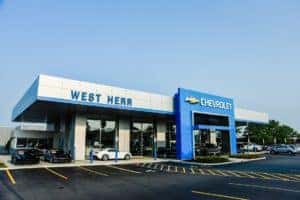 Emma explains that her first interaction with West Herr was when she was buying her car. Never did she think she would also be inquiring about a job the same day.
The Sales Consultant that Emma was working with to purchase her vehicle mentioned she was looking for a Sales Assistant, which sparked Emma's interest.
When asking Emma why she felt so confident in working for West Herr she mentioned the atmosphere was so inviting. "I thought this was going to be a short-term thing, but now I plan to be here for life," Emma says while talking about her career at West Herr.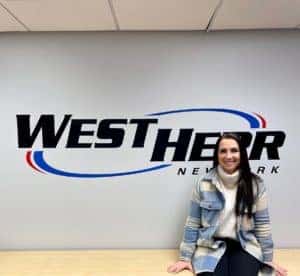 After a year and a half of being a Sales Assistant, Emma was ready to break out on her own.
While reminiscing on her time working at the Chevrolet Williamsville store, Emma mentions one of her favorite memories was when the entire staff dressed up like the movie Dodgeball for Halloween. She mentions how it was a team bonding experience for them and how important that is to her.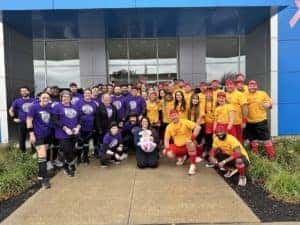 When speaking to Emma, you can tell she has a passion for her customers. "It could be the cheapest car on the lot, but it's just about the customer experience for me," says Emma.
Emma mentioned that she has a huge passion for teaching the youth about the importance of maintaining and building credit, and wants to incorporate that into her career here at West Herr. She explains that she is currently enrolled in a credit counselor certification class.
"Putting someone in a car is always a good feeling, but helping someone out of a poor situation is an amazing feeling," says Emma.
Outside of work, Emma keeps busy! She is settling into her first apartment, which she is super excited about. Emma mentioned she has a dog and a cat, Shadow and Shirley, who are both rescues.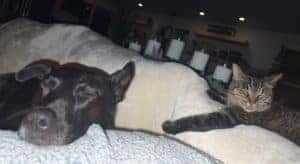 Emma mentioned she recently started to get into yoga in her free time. She enjoys taking group classes at Rebel Ride in East Amherst.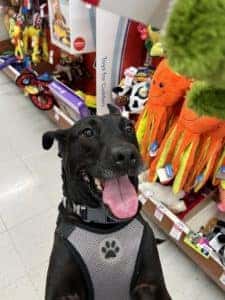 When talking about Emma's coworkers, she mentions how lucky she is to work with such amazing people. Emma says, "Everyone that I've worked with has had a positive impact, whether it's small or big."
"Melissa Attea, our former GM, and Kevin Hahn, our current GM, have been some of my biggest supporters," Emma says. She explains that West Herr is such a supportive environment and she's very thankful for that.
"Melissa Attea is a huge part of my career here at West Herr. She was always there to keep me going and she has had such a huge impact from the very beginning," Emma says.
Emma is such an asset to Team West Herr, and we are so happy to have her!