WEST HERR WEDNESDAY: Gretchen Peterson
For this week's West Herr Wednesday, we headed over to West Herr Toyota of Orchard Park to get to know Sales Manager, Gretchen Peterson. Gretchen has been with West Herr for about 2 years but is new to her management position!
At the start of Gretchen's career at West Herr, she was a Sales Consultant at our Subaru of Orchard Park store, with ambitions to work her way up.
Prior to being in the auto industry, she mentioned that she was in management in the fitness industry, as well as being a personal trainer. Gretchen realized she had reached her full potential there, and just needed a change of pace.
Our President & CEO, Scott Bieler, was Gretchen's landlord at the time! One day, she gave Scott a call and they spoke about her wanting a career change, and Scott didn't hesitate to offer her a sales position at one of our dealerships.
Gretchen mentioned she would have never thought about being in car sales, and in fact was a little hesitant to even take the position. She said Scott mentioned she could start off in sales to learn the business, then if it wasn't a good fit, she could find a different position within the company. Now, here she is not even two years later as a Sales Manager!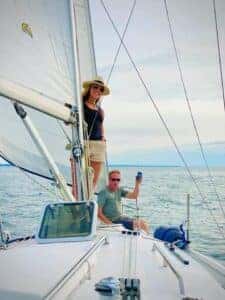 Gretchen bought her first car from West Herr in 2020 as a customer, not an employee. She said this experience helped solidify the fact that West Herr would be an amazing company to work for. "The salespeople I dealt with while purchasing my vehicle, they were just so happy to be working for Scott, no one had a bad thing to say about West Herr" Gretchen says.
Gretchen says one thing she was missing from her previous job was a management team that truly cares and values her. "Just seeing the people that work here, how much they are cared for. It's so important to have that in an employer," she mentions.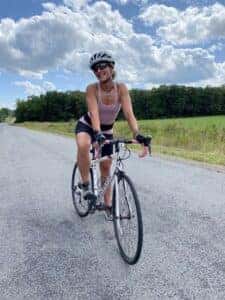 She touches on her goals and ambitions here at West Herr and says she would love to keep moving up the chain. She says, "Right now the next goal is to one day manage my own store. I would love to be a General Manager."
Gretchen wanted to share to piece pf advice to those wanting to get into car sales but may be a little reluctant. "As long as you are good with people, everything else will fall into place." She mentions when she first started in this industry, she had no prior knowledge about cars. "As long as you are willing to help your customers, you will be just fine," she adds.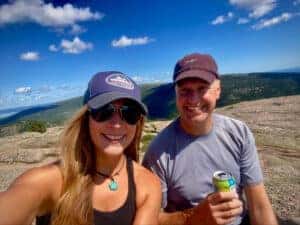 She speaks on what it means to be a woman in a management position in a predominantly male dominated industry. "At first, it can be a little intimidating, but it is so empowering," Gretchen says. "There is definitely a stigma around car sales, but I think it kind of helps break that a little bit," she says.
Gretchen loves to maintain a healthy and active lifestyle. Her and her boyfriend love to go boating in the Summertime with their sailboat & powerboat. They also love to go mountain biking and hiking! In the Wintertime, they love to ski, snowshoe, and basically any other activity – as long as they are outdoors!
When asking Gretchen about her time here at West Herr, she is so thankful for everyone who has helped her get to where she is today. "All of the Sales Managers that I've worked with. My two previous General Manager's, Pat Schiske & Justin Morgante. They were both so helpful and encouraging," Gretchen says.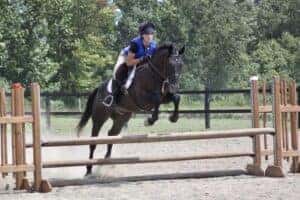 One of her most memorable sales has a very sentimental twist to it! When Gretchen traded in her Subaru Crosstrek for her Subaru Forester, she had a customer come in the very next day who would end up buying her old car! "It was actually kind of emotional!" Gretchen says.
Another amazing memory that Gretchen was reminiscing on was the President's Club trip this past February. "We got to go on a trip to the Bahamas. It was truly unforgettable!" Gretchen expressed how incredible of a feeling it is to work for a company that truly values their employees.
Gretchen has been such an amazing addition to Team West Herr, and we cannot wait to see all that she accomplishes!