WEST HERR WEDNESDAY: Hailey Matteson
For this week's West Herr Wednesday, we headed over to West Herr Ford of Hamburg to meet Sales Consultant, Hailey Matteson. Hailey originally started her career in our Service Department, has since switched over to Sales!
When Hailey first started at West Herr in 2017, she would work in Service in the morning, then Parts in the afternoon. After about two and a half years, she then moved on to work on our Vehicle Exchange Program, and soon transferred to West Herr Chevrolet of Hamburg.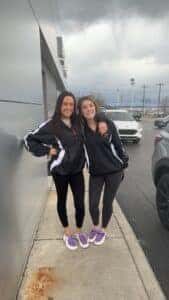 Unfortunately, Hailey was laid off due to the Pandemic, but after six months, she then started as a Sales Assistant back at West Herr Ford of Hamburg! After about a year and a half, Hailey moved on her own to become a full-time Sales Consultant.
Hailey has been a full-time Sales Consultant since July of 2022, and in August of 2022, she partnered with Pete Gesel!
Hailey mentions how much she enjoys working for West Herr and the work environment she has. "I like the fast pace and that every day is different. I get along with everyone in this building, so there were just a lot of little factors to make me want to see what I could make of my future here at West Herr," says Hailey.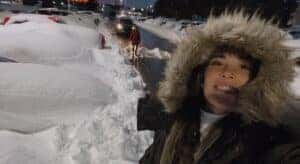 When asking Hailey about her future at West Herr, she says she has big plans. "I would be open to trying out finance, but ultimately, I'm open to anything! I want to move up, but I'm unsure of where that will take me," Hailey mentions. She also thinks it would be a great opportunity to go into management.
Since Hailey has been here for six years, there have been a lot of people that have helped her grow to be where she is today. She wanted to thank Emily Azzarella & Kelly Hartway, who were the Sales Consultants she assisted a few years prior. "I learned a lot from them. Pretty much everything I know is from them," Hailey says.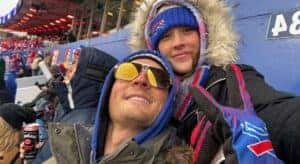 She also wanted to shout out to her sales partner, Pete Gesel. "I would not be where I am or have a future the way I do if it wasn't for him!" she says. She also mentions she is super thankful for Nicole Ostrowski and how she's been there since the beginning of her career. Hailey also wanted to acknowledge all the hard work of her assistant, Nicole Schweizer.
Outside of work, Hailey loves spending time with family & friends! She also mentions she loves grabbing dinner with her mom & her boyfriend!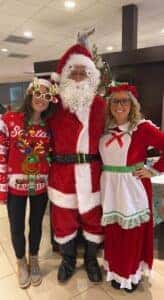 Hailey was reminiscing on one of her first independent sales and thinking back on how far she's come! "One of my first sales was a customer named Mary Jean. I got her out of an '08 Escape and into a brand new one! It was really cool to see the upgrade," Hailey says.
She also mentions one of her favorite sale was a customer all the way from Wisconsin! When he flew in to take delivery, Hailey was greeted with some authentic Wisconsin cheese!
When asking Hailey to pinpoint her favorite thing about working for West Herr, it was hard for her to choose just one! "I really love the community involvement that West Herr has," she says she's proud to work for a company that does so much for others.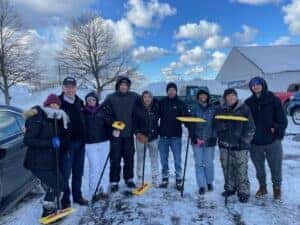 Hailey also mentions she loves how involved our Executive Team is with day-to-day operations. "I love how involved Scott is. You never really find a CEO that's as involved with his employees as Scott is," says Hailey.
We are so proud to see how far Hailey has come and can't wait to see what she accomplishes next! Way to go, Hailey!