West Herr Wednesday: Jessica Gaspar
For this week's West Herr Wednesday, we visited West Herr Toyota of Rochester to get to know Warranty Administrator, Jessica Gaspar.
Jessica was born and raised in Rochester.
"I was actually born right in the city of Rochester and lived there until middle school when we moved out to Hilton, which is where I live now."
Jessica comes from an automotive family.
"My Uncle actually started at Vanderstyne Ford back in the 1970's and worked his way up to General Manager before eventually owning his own Ford store. And my Dad is the current Service Manager at Toyota Rochester, so I've been around the industry my whole life."
Jessica herself started working in dealerships back in 2000 when she was in High School.
"I started as a part-time evening cashier at Rochester Auto Collection, which is the building where West Herr Ford of Rochester is now. A few months later I became a part-time cashier at Vanderstyne Toyota. I would also do some service running, answering phones, etc. Then in 2010 I became a full-time warranty administrator over at BMW and Mercedes of Rochester when West Herr took over."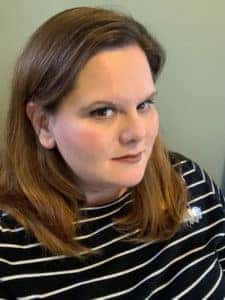 Jessica ended up leaving the industry for a few years to become a reporter.
"I never planned on working in the auto industry full-time. I went to St. John Fisher in Rochester for Journalism and did that for a few years as a local reporter. But seeing how successful my Dad and Uncle were and how they were able to give back to the community and impact lives made me reconsider. I realized how fulfilling the industry can be."
Jessica rejoined Vanderstyne in 2013 to take the next step in her career.
"I've always been really passionate about the fixed ops side of the business and at the time West Herr was new to the Rochester area. I wanted to move into service writing full-time and just didn't have the opportunity with West Herr, so I decided to work for my Dad at Vanderstyne Toyota, which I always considered home."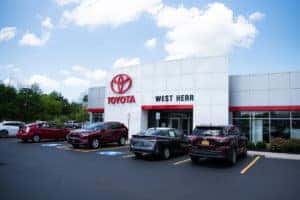 Jessica worked there before rejoining the West Herr family this past May, when West Herr acquired Vanderstyne.
"I loved working for West Herr before and I love working for them now. There's a lot of similarities between Vanderstyne and West Herr in terms of giving back to the community. The main difference is because of West Herr's size, they can do it on a much larger scale. I was lucky enough to be part of West Herr's 'Pay It Forward' program this summer and it actually gave me goosebumps to see employees go out like little elves and do good deeds for people. It's amazing to work for a company that pays it back instead of just lining its own pockets."
When it comes to her future at West Herr, Jessica has big ambitions.
"My end goal is to one day takeover for Jay Galligan as Director of Fixed Operations at West Herr. I know it's a lot of responsibility, but I've always enjoyed working with customers and got a lot of experience doing it as a service writer. I'd love the chance to continue to grow my career and impart things I've learned from both Vanderstyne and West Herr onto others."
Outside of work, Jessica stays very busy.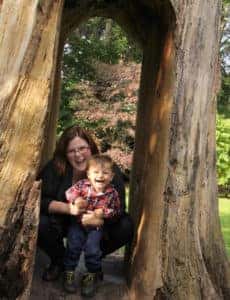 "I am a Mom of a 5-year-old boy named Timmy. I serve on his PTA committee. I am also a member of the Blessed Sacrament Church in Rochester, where I volunteer in both the soup kitchen as well as the kids program. On the side, I work as a Mary Kay Consultant and am also a huge Bills fan. I try to go to at least a game a season and even have custom license plates that say 'NXTY3R'."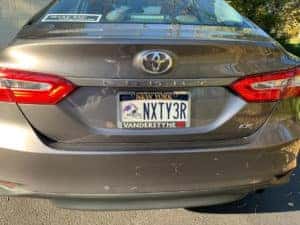 While Jessica is thankful to a lot of people who have helped her throughout her career, two names jump to the front of the list.
"First off, my Dad, Tim. He's always been my biggest mentor and I always go to him for advice. He really gives the best advice. He's helped me cultivate my career in the auto industry. And then at West Herr, the first name that comes to mind is Mark Carrow. He took me under his wing 10/11 years ago when I first worked here and always treated me well. Even once I left West Herr, I used Mark as my inspiration. He once told me he thought I'd do well as a salesperson and while I never actually did sales, knowing Mark believed in me, gave me the confidence to try my hand working more directly with customers on the fixed ops side. I'm very thankful."