West Herr Wednesday: Jonathan Ellersick
For this week's West Herr Wednesday, we stopped by West Herr Honda of Canandaigua to get to know Sales Consultant, John Ellersick.
John is originally from the Fairport area.
"I had a bit of tough childhood and ended up in foster care for a while. Later I ended up getting kicked out of high school two weeks before graduation."
John was able to turn things around for himself and actually received his diploma a few years back.
"Three years ago I went back to school for about two years and graduated with my NEDP (National External Diploma Program.)"
Prior to working in sales, John was on the fixed side of the business.
"I was a Fleet Mechanic working on big semis and other trucks. I tore my ACL and wasn't able to squat or kneel so I had to make a career change. I had always been good at selling things so my friends encouraged me to try car sales."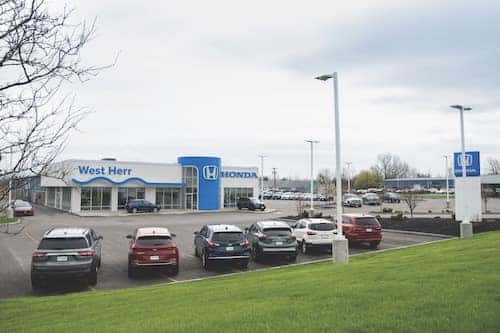 John has been working in sales ever since.
"I started at a Chrysler store but was only there for a few days as it was not a very good experience. After that I received a referral from a friend who set me up with Corrine O'Malley. She ended up getting me into what was then Victory Honda."
Once at Victory, John hit his stride in sales.
"It was awesome there. I fell in love with selling cars and made the most money I had ever made in my life. I also didn't have to worry about broken bones, or cuts/bruises like I did when I was a mechanic."
John was with Victory until West Herr purchased the location.
"West Herr bought us out last month and it's been an amazing first month. I had 23 vehicles delivered and another 16 ordered, which brought me to near a 40-car month."
John has been extremely impressed with the West Herr culture since joining the group.
"I love the personality of the employees, as well as the fact that everyone seems to care about one another. No matter what their role, everyone goes out of their way to help. Not to mention I've gained like 10 pounds in my first month here from all the free meals," John added laughing.
When it comes to his future, John plans to continue to grow his career.
"I've always been promoted pretty quickly in any job I've held. I don't plan to just settle for a role in sales. I'd like to keep climbing the ladder and end up in management or even ownership one day."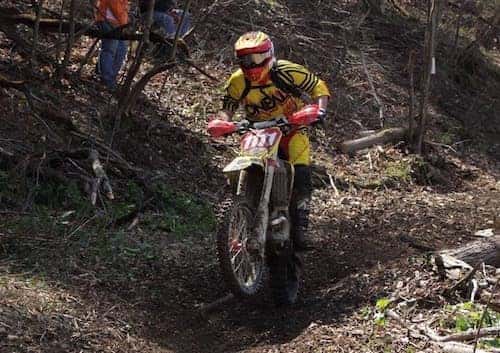 Even when he's not at work, John always stays pretty busy.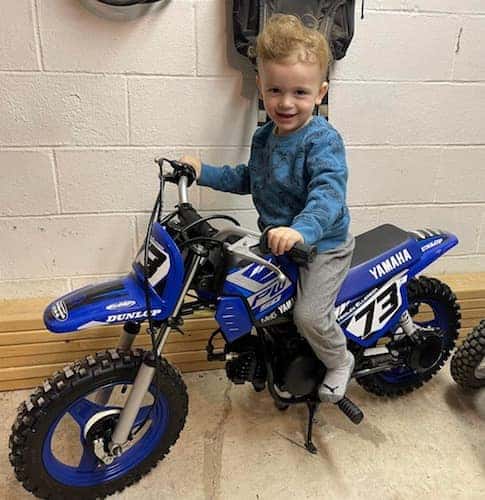 "I am big into bikes (motorcycles) — my two year old son is even named Harley David. I also have an 11-year old daughter, Joslyn and a couple of step children with my wife, Roxanne as well. I love building and restoring things. I have a 924 HP Fiero I worked on recently. Lastly I'm big into Motocross and hot rods. I'm actually taking part in a 24-hour endurance race next month. I am pretty much always on my feet."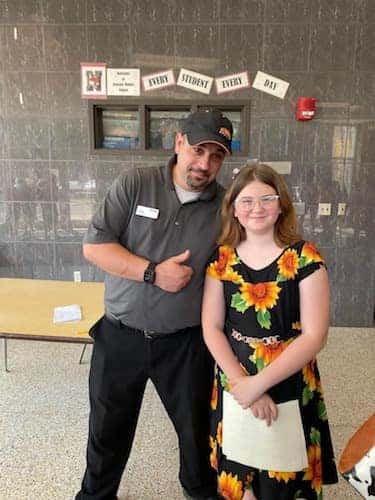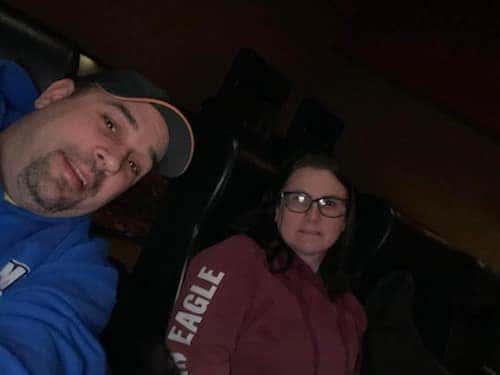 John wanted to thank a few people for helping him get adjusted since starting with West Herr.
"Corrine, as I mentioned, has helped me since the very beginning. She helped me make the career change and is always reaching out to make sure I'm comfortable. She actually came over to West Herr during the acquisition and is a Sales Manager now. Then both our General Manager, Bobby and Sales Manager, Kevin have been great to work with as well."
In closing John touched on his excitement to now be with West Herr.
"I met with our owner, Scott Bieler, recently just to discuss my first big month with the group. It just confirms how much everyone cares here. It goes for both employees and customers. It really is a great place to work. No one leaves unhappy — West Herr always steps up to the plate to make things right."