WEST HERR WEDNESDAY: Lynette Monforte
For this week's West Herr Wednesday, we headed over to West Herr Volkswagen to sit down with Title & Billing Clerk, Lynette Monforte. Lynette has been with West Herr for a little over eight months now!
Prior to working at West Herr, Lynette has spent the last fifteen years of her life in the health care industry working as a manager of a handful of clinics. She mentions she needed to take a step back, so she made the decision to take some time off, which then lead her to West Herr!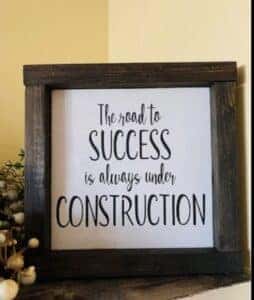 Lynette's husband, Michael Monforte, has been a Sales Consultant at our Ford of Amherst location for about seven years now, and encouraged her to give West Herr a shot. She was a bit hesitant at first as she has never worked in the auto industry, but she is so happy she made the jump!
She mentions that she has only heard amazing things from her husband on working at West Herr. Although she was a bit nervous, she had no doubt that West Herr would be an amazing place to work.
Lynette describes that to her; her job is much more than just vehicles. Each day she continues to learn something new about the industry. She talks about a time that a customer called in with a broken-down Atlas, and while Lynette didn't have all the answers at hand, she was able to work with her management team to find a solution for this customer. She explained how rewarding it was to be able to help a customer and learn valuable information at the same time!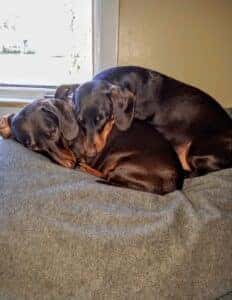 She says that a huge reason on why she loves her job so much is because of the atmosphere at West Herr. Lynette expressed how lucky she is to have a General Manager as supportive as Mack Fogarty! "He truly believes in West Herr's Core Values," Lynette says speaking on her GM, Mack. Lynette says in her previous and her current job, she is often called the "peace maker." She mentions how she loves being an outlet for her fellow co-workers if they ever need to vent or talk through a situation.
Lynette says that one of her favorite memories of working at West Herr was their team cookout! She said it was great getting to talk to her fellow co-workers that she wouldn't usually interact with daily. Everyone from sales, service & collision came together, and Lynette mentioned as soon as it was over, they were already planning the next one!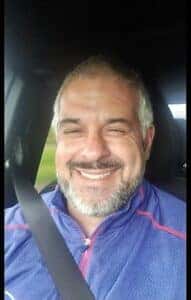 When Lynette isn't working, she loves to spend time with family, friends, and her two dogs Smith & Wesson! Lynette and her husband have two Chiweenie Dachshunds! Lynette mentions she is a homebody. "I have a really close-knit group of friends who I love spending time with," she adds. She loves to read & lay low. She also loves to spend time with her daughter, Chanel!
Lynette mentions she is wanting to "find her forever" at West Herr! She says that she is a problem solver, and at the end of the day, she just wants to make the customer happy. She is unsure of what her future may look like here at West Herr, but for now she mentions she is focused on learning more about the auto industry and continuing to grow each and every day.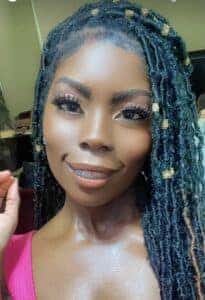 "I really feel like my personality fits in here," Lynette says when talking about West Herr. Lynette has such a positive and uplifting personality; it is no wonder she is hitting the ground running at West Herr!
We are so lucky to have you on Team West Herr, Lynette! Keep up the good work!