West Herr Wednesday: Mackenzie Green
For this week's West Herr Wednesday, we visited West Herr Ford of Hamburg, to get to know Sales Consultant, 
Mackenzie
 Green.
Mackenzie
 was born and raised in WNY.
"I was born in the city of Buffalo and then have moved around the area since, but have always stayed in WNY."
Mackenzie
 joined West Herr back in 2019.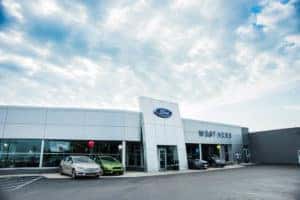 "I was interested in going into sales right away, but was told my best bet would be to start as a sales assistant. I went into it pretty open minded not having any experience in the industry."
Mackenzie
 ended up working as a sales assistant for about a year and a half.
"I was a sales assistant for two very high volume sales people and it ended up being great. I learned so much from them at my own pace and I'm honestly not sure where I would be now if it wasn't for their knowledge."
Mackenzie
 has now been selling on her own since January and is passionate about working for West Herr.
"My favorite part is our impact on the community. People feel comfortable coming to West Herr for help. Whether it's a small business being able to pass out business cards at our stores, or assistance after a tragedy."
Mackenzie
 also enjoys how close knit the company is.
"I know some people say work is work and you should just earn your paycheck and go home, but I have made a lot of really close friends through this job. It's been great."
When it comes to her future at West Herr, 
Mackenzie
 is staying openminded.
"I am very flexible. One of the best things about sales is all the great people you get to meet. Whether it's other employees or customers. You learn a lot. I definitely see a future at West Herr, but right now I'm focued on exploring sales and taking it a day at a time."
When 
Mackenzie
 isn't working she likes to express her creative side.
"I love to paint… doesn't matter what it is. Whether it's in my sketchbook or helping a friend with a project. I enjoy being artistic."
Mackenzie
 and her boyfriend Jack are also animal enthusiasts.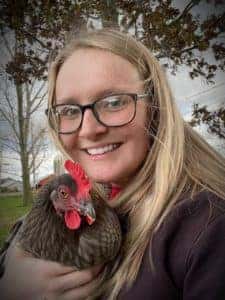 "My coworkers like to give me a hard time for this, but my boyfriend and I have about 90 chickens at our little operation out in Fredonia."
While 
Mackenzie
 is still pretty new to the automotive industry, she's very grateful for everyone who has helped her get to this point.
"I have an amazing support system thanks to my management team at Ford Hamburg. I can't thank them enough. Individually though, Mike Schaefer was my day one. I've always gone to him for any question I have. Then also, Jason Wabick. I always love our conversations and when I'm having a tough day, he's always there to put a smile on my face. I'm very thankful to be surrounded by all of these wonderful people."