West Herr Wednesday: Matt Camiolo
For this week's West Herr Wednesday, we visited West Herr Toyota of Rochester to get to know Sales Consultant, Matt Camiolo.
Matt was born and raised in Greece.
"I went to Greece Odyssey High School and lived here my entire life outside of a brief stretch where I moved to Balitmore. I love that I now work less than two miles from my house."
During his five years in Baltimore, Matt tried his hand at teaching Physical & Health Education.
"I taught in the Baltimore Public Schools but decided to move back home."
Matt was doing some temp work at Bath Fitter when a friend told him to give the auto industry a shot.
"My friend John Mariotti was the one who encouraged me to try it out. I ended up joining another local auto group, which is where I worked for the last 10 years."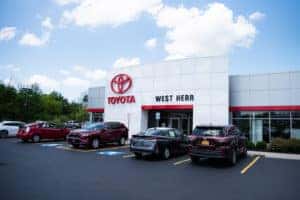 Matt had some friends who recommended West Herr and he decided to make the change.
"I've been here about two weeks now and the company has already exceeded my expectations in terms of how employee oriented they are."
While Matt is just getting started at West Herr, he plans to continue growing.
"Every year I've worked in the industry, I've sold more cars and made more money. My goal this year is to hit 300 cars sold and just keep going up from there."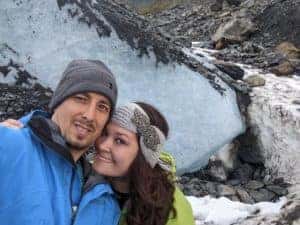 Outside of work, Matt enjoys traveling.
"My wife, Nikki, and I went to Alaska in October. It was actually my seventh time there because I have an Aunt who lives there, which makes it easy to visit."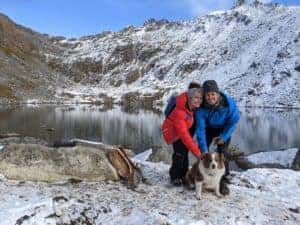 You can also usually find Matt on a mountain.
"I enjoy mountaineering in the Adirondacks. I'd like to try to make it to the highest peak in each state."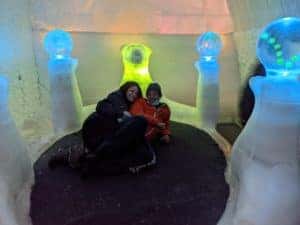 While Matt hasn't been with West Herr very long, several people have already been helping him get adjusted.
"Jay Jay Vanderstyne, Shane Price, Frank Montalbano and Nick Cosentino have all been great when it comes to welcoming me and getting me situated with West Herr."
In wrapping up the interview, Matt wanted to mention how much he appreciates working for Scott Bieler.
"When I got hired, Scott actually called me directly to welcome me to the team, which really meant a lot to hear from the CEO of such a large company. I also got to meet with him a short time later. I thanked him for the processes they've instilled here at West Herr because it makes it that much easier to sell a car. It's been a great start."