WEST HERR WEDNESDAY: Samantha Manella
For this week's West Herr Wednesday, we headed over to West Herr Chevrolet of Orchard Park to meet Sales Manager, Samantha Manella! Sam has been with West Herr for three years now but has recently transitioned into a management role.
West Herr was the first company that Samantha worked for in the automotive industry, but she was very familiar with management. Previously, she was the manager of a local restaurant here in Buffalo. During the pandemic is when Samantha was ready for a career change, and she had a friend working at West Herr who had recruited her onto the team!
Early in her career at West Herr, Samantha was in Sales at our Chrysler Dodge Jeep RAM of Lockport store and mentioned how much she has learned from being there. One of her favorite memories of that store was shoveling out the lot under five feet of snow! "I just remember a lot of snowball fights and moving a lot of cars. It was a great time," Samantha says.
Samantha mentioned when she began working at West Herr, she realized this is the type of work environment she had been looking for. "They take care of their employees," she says.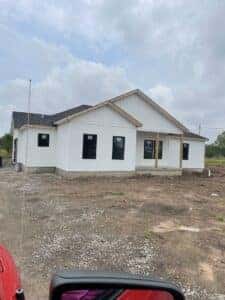 She says she felt confident in building her career here from the start. "I knew coming in here that I could learn, and I could grow. That is my overall end goal. It's important to make sure I'm happy, and work for someone who wants me to be happy," she adds.
When Samantha isn't working, she is spending time with her husband and two dogs! She and her husband have just finished building their first house together, so she spends a lot of her spare time decorating and adding final touches. She also mentions she loves to shop & read!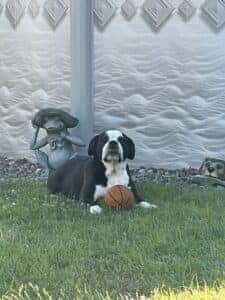 Samantha is very dedicated to her role at West Herr and mentions she is exactly where she wanted to end up. "Truthfully in five-years, I see myself exactly where I am today," she says. Samantha says she wants to just keep learning and growing into her position so she can serve her employees & customers as best she can.
She says she loves working with people, whether that is her fellow employees or customers. "The more hands on, the better!" Samantha says enthusiastically when explaining her current role.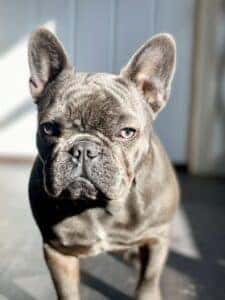 In Samantha's time here, she met so many amazing co-workers along the way. She specifically wanted to thank two, Jessica Allen & Ben MacDonald. She says, "They both were General Managers of mine at some point. They've shown me a lot in this industry, and always made sure the moral was up. They are two people I constantly look up to!"
Team West Herr is so lucky to have Samantha, and we cannot wait to see all that she accomplishes! Way to go, Samantha!