West Herr Wednesday: Thomas Smith
For this week's West Herr Wednesday, we visited the new West Herr Ford of Webster, to get to know Sales Consultant, Thomas Smith.
Thomas was born and raised in Rochester, NY and was on a much different path before ending up in the automotive industry.
"Ending up in car sales was not by design, I can tell you that. I was doing some other things I shouldn't have been doing and people in my life told me I needed to give myself a fair shot."
Some of those people thought Thomas would do well selling cars.
"People thought I had the characteristics and personality to work in this industry, so I figured why not give it a shot? I'll try anything once."
It took a while for Thomas to get acclimated to the profession.
"I started seven years ago now and there were many failed attempts along the way. Mainly due to the inconsistencies with the life I was living. I had to get acclimated to being in the corporate world and it's something that I'm still getting used to."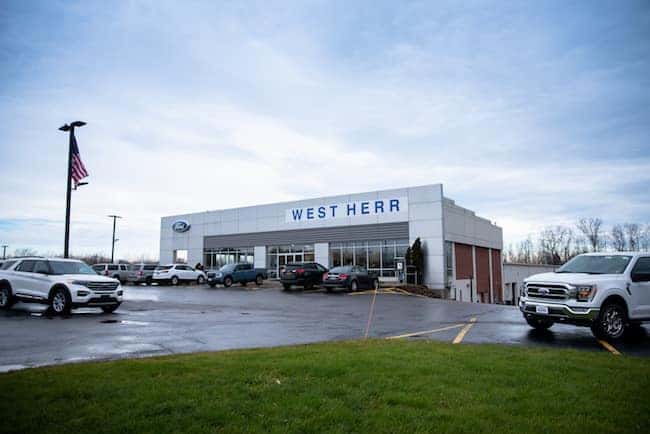 West Herr purchased the Ford store (formerly Henderson Ford) at the beginning of December and Thomas is enjoying the change.
"My favorite part is the inventory. I'm very grateful to have this many options for my customers. I can't picture too many people leaving my desk without buying a car."
When it comes to the future, Thomas prefers to take it one day at a time.
"I don't like to project. I just keep short-term goals… like getting through the day. I can't speak for others, but simplicity works for me. I just try to be better than the day before."
When Thomas is not at work, he still maintains that simplicity.
"I go to church and I go home and watch re-runs of Columbo. I like Peter Falk. When you work as much as I do, you have to use your free time wisely."
Thomas is very appreciative of the people at West Herr who have made the acquisition a smooth one.
"Everyone from West Herr has been instrumental thus far. They've been very helpful in shaping and molding me, especially when it comes to the technology. That's the area that I've really struggled in. But with persistence and repetition I plan to overcome that narrative."