WEST HERR WEDNESDAY: TJ Fanara
For this week's West Herr Wednesday, we headed over to West Herr Buick GMC Cadillac of East Aurora to meet Sales & Leasing Consultant, TJ Fanara. TJ is early in his career at West Herr but is already hitting the ground running!
TJ mentions early in his career, he was selling powersports such as snowmobiles, motorbikes, and more. He says that job was truly where he found his passion – sales! He decided to combine his two passions, sales and cars. Since then, TJ has been in car sales for the past nine years and says it is truly what he's meant to do.
TJ says he has a personal connection to the Cadillac brand. "My grandfather has bought 23 Cadillac cars, so there's always been a Caddy in the family," TJ says as he mentions why the Cadillac brand is so meaningful to him.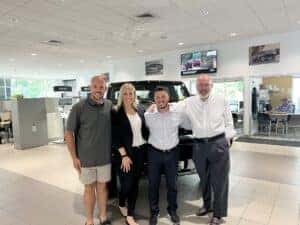 TJ explains that his transition to West Herr was a "leap of faith," but he is so glad he took the jump!
"Coming from one brand to a big company and being able to sell mostly every brand is just a huge opportunity for me," says TJ. He states that one of his favorite things about West Herr is how tight knit the company is. "It's a huge company, but it feels like a small company."
While TJ is still new here at West Herr, he has goals for himself to build a life-long career here. "There is a ton of opportunity here, and I want to make it happen."
He says a goal he has set for himself is to one day end up in a management position. "Whether it's a Sales Manager or General Manager, that's my goal."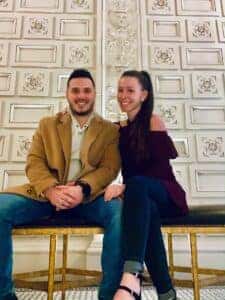 When TJ isn't working, he is still involved with cars in some form! He mentions he loves to work on his Cadillac ATS-V and bring it to local cruise nights. And of course, getting ice cream with his family!
A fun fact about TJ is he is an avid guitar player! In his free time, you will find him jamming out with his two kids.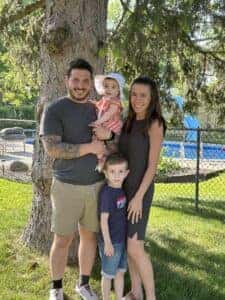 TJ mentions since he's started, he has been welcomed with open arms from his fellow co-workers. "I can go down the list of everyone here and have something great to say. They're all amazing," he says.
TJ has such a drive for success, and we cannot wait to see all that he accomplishes here at West Herr!