WEST HERR WEDNESDAY: ZACH ZAFUTO
For this week's West Herr Wednesday, we headed over to West Herr Buick GMC Cadillac of East Aurora to meet Sales Manager, Zach Zafuto. Zach has been with West Herr since 2015.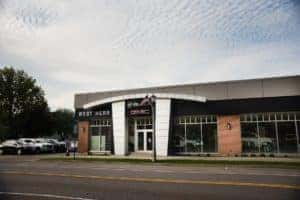 Prior to working for West Herr, Zach had no experience in the Auto Industry. He mentions he started working at West Herr while he was in high school. "I was working at Tim Hortons for over three years at that point, and just needed a change."
Before joining the sales floor at our Ford Hamburg store, Zach was working for the BDC at West Herr for a few months. His colleagues encouraged him to try sales, and Zach said, "why not!" Clearly, it was a good avenue for Zach, as he was in sales for six and a half years before being promoted to Sales Manager at our East Aurora location this past August.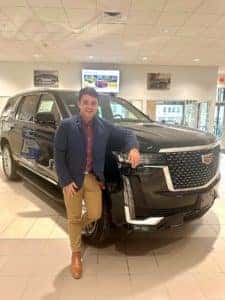 When asking Zach his favorite thing about his job he mentions it's helping others. "When I was in sales, I never looked at it as selling a car. I looked at it as finding someone their dream vehicle."
He mentions that in his current role as Sales Manager, his favorite part is helping his sales team grow and achieve their goals. Zach hopes to one day be promoted to General Manager.
In his spare time, Zach loves to travel! He mentions that he frequents Toronto a lot to visit his boyfriend who lives there. "I love visiting cities," Zach says as he reminisces on some of his favorite travel spots.
Zach also has an adorable Yorkie-Poodle named Max, who he considers his son!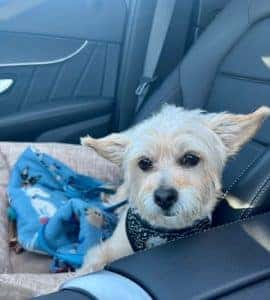 He mentions that one of his favorite memories at West Herr was being able to be one of the openers at the Blake Shelton Employee Appreciation Concert that West Herr put on this past Summer! "That had to be one of the most surreal moments of my life. I think I was on Cloud 9 for at least two months after!" Zach says.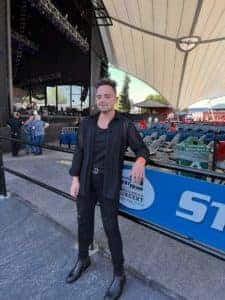 "Jessica Dick at Ford Hamburg is one of my closest friends," Zach says as he looks back on all the amazing co-workers, he's had over the past several years. "Nicole Ostrowski is always someone pushing me to the next level."
Zach mentions he is excited to see what the rest of his career has in store for him here on Team West Herr, and we couldn't be happier about that! We are so lucky to have you, Zach!